Children's Day at the J.W. Marriot
As a tribute to International Children's Day, on November 21, 2014, the J.W. Marriot Hotel in Mussoorie graciously invited the the Garhwal English Medium School Class 1 and 2 to celebrate the holiday at their hotel. The Marriot executive staff had organized an exciting schedule for the kids filled with crafts, games, remarkable snacks, and a gourmet lunch.
The majority of the the Garhwal English Medium School's children come from tribal villages where flush toilets, bathrooms or kitchens are uncommon. For them, the 5 star ultra luxurious Marriot Hotel was like a trip to neverland. To be welcomed to the hotel with a glass of fresh juice and brightly decorated cookies initially dumbfounded the children, confused with such curious offerings and an entire host of staff trying to serve them. They quickly warmed up to the opportunity once they realized that they were the guests of honour and indulged in the hotel's offerings. The hotel staff catered to the children with attentive care exactly as they would their five-star clientele.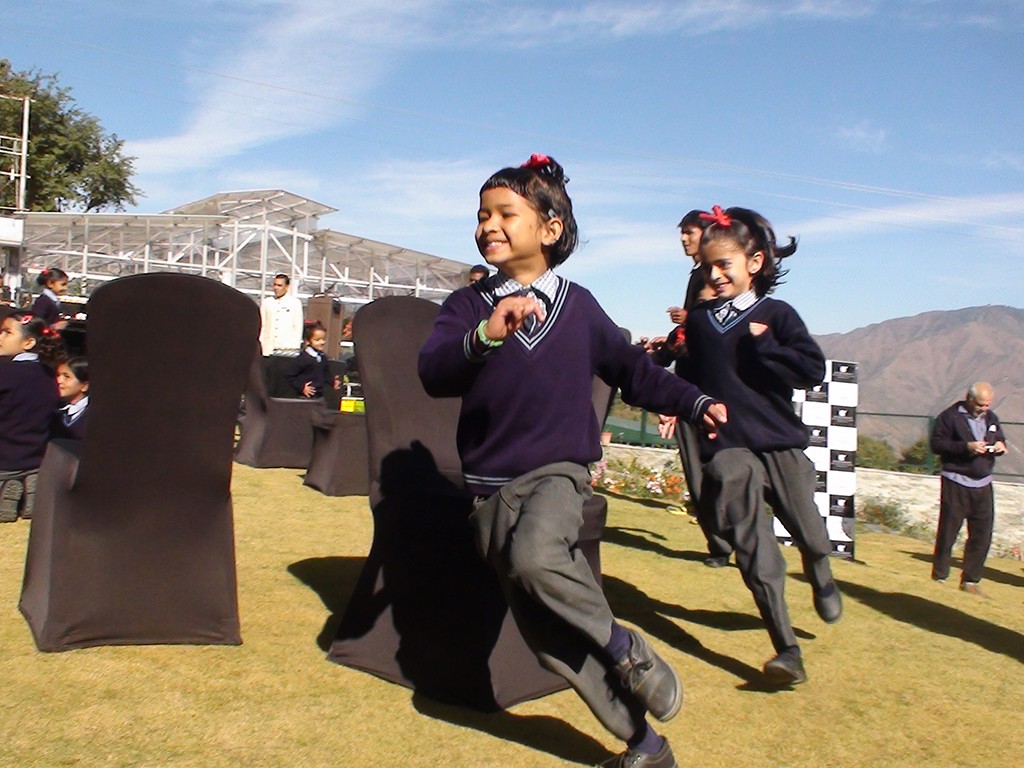 After painting their own piggybanks to take home and playing musical chairs (on silk covered dining chairs), the children were treated to an assortment of snacks unlike any they had experienced before; Macaroni and cheese, French fries with ketchup and smiley-face hash browns to name a few. Expressions of pure joy mixed with complete wonderment spread across all the children's faces.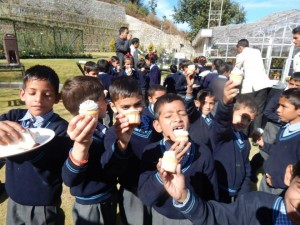 The children, who are used to playing with old tires and balls made of cut up bike tires were even given full run of the J.W. Marriot's ultra modern arcade, complete with a miniature carousel, artificial motorcycles and cars, among many other typical arcade games and toys. It was difficult to drag them away from the games, but the indulgent lunch buffet quickly dispersed any disappointment. Just when they thought that things couldn't possibly get any better, they were treated to a dessert and sweets buffet.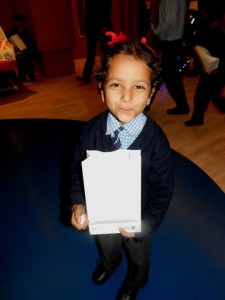 In the end the kids were sent off with colouring books and crayons along with stories and memories that kept them buzzing with excitement for some time afterwards. The staff of the Garhwal English Medium School along with every child in Class 1 and 2 were overwhelmed with gratitude for the generosity of the J.W. Marriot and their staff!
The experience provided the children with inspiration from a world that had previously been completely foreign to them. In addition to their colouring books and memories, they left with the message that through hard work and dedication to their studies, an entire world of opportunity is out there.
A trip to the Marriot hotel