In the Garhwal English Medium School we strive to become locally sustainable, and to reduce our need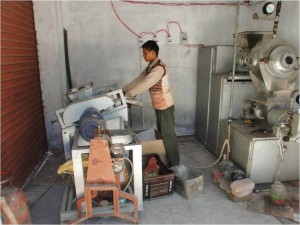 for external funding. With this in mind, four years ago we started making hand-made soap, as away to create revenue that would help to cover the school's running costs. And it is working really well!
As a very small industry, this enterprise creates local access to jobs for the parents of our children, whilst we make use of a unique local product: Himalayan goats milk.
Our soaps are 100% natural, made with pure essential oils, lye, organic dyes, local herbs & spices and pure himalayan goats milk.
We have a range of different essences, with different availability according to the season of the year in which you place your order…
Chai
Aloe and cucumber
Teatree and eucaliptus
Tulsi (Indian basil)
Jasmine/Lylac
Lavender/mint
Shipping Prices per 100 gram bar
For Indian nationals> 140 Rs/ bar- with minimum order of 700 Rs. (shipping costs included)
For abroad nationals> $4.00 US/bar, with a minimum order of $20.00 (shipping costs included)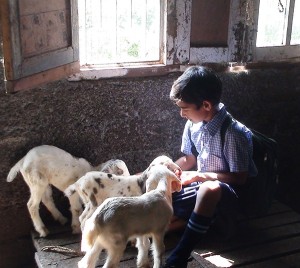 How to order
To place your order simply e-mail us at lmcfadyen2008@gmail.com, and you can make your payment via paypal or ask Lori for her banking details where you can make a deposit. We thank you in advance for supporting the Garhwal English Medium School and hope that you enjoy your soap!
Upon confirmation of the payment made, we will carefully wrap your soaps into a box and take it straight to the post office!
Benefits of Using Goats Milk Soap
Goats milk soap is wonderful for all skin types. Goats milk soap is great for dry or sensitive skin, or for people suffering from eczema and psoriasis. It is also wonderful for healthy skin that wants to stay that way. There are many benefits to using goat milk soap.